Furniture Finisher
This job is no longer accepting applications.
Millbank Enterprises Inc. has a position available for a
Full-time Furniture Finisher
Experience preferred but willing to train. The job requires spraying finishes & lacquers. Must have an eye for detail, some heavy lifting involved.
Drop a resume :
Millbank Family Furniture Ltd.
4044 Line 72., Millbank, ON N0K 1L0
Fax: 519-595-7107
Email: mffurn@cyg.net
Only suitable candidates will be interviewed.
Apply
Your application has been successfully submitted.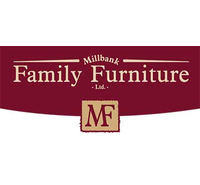 Producing locally handcrafted, solid wood furniture and cabinetry, with endless customizing options, so all home owners have the ability to design fur...