Stair CNC Programmer and Operator
This job is no longer accepting applications.
Join a young, dynamic team that keeps growing!
Woodland Horizon Ltd designs, manufacturers, solid wood stairs. Our shop and showroom are located in the town of Drayton. At Woodland, one of our core values is Respect. Respect for our team members and respect for our customers.
We are looking for a full time, permanent
Stair CNC Programmer and Operator
In this position, you will be responsible to operate one of our CNC routers that machines primarily solid wood stair parts as well as cabinet doors. The other part of your responsibility will be to work in the CAM side of StairCon software, to create CNC code and shop Data for production. To be successful in this position, you will need a strong understanding of CNC machining, as well as a strong computer and software knowledge and the desire to create systems to improve the StairCon CAM software.
Required skills
• Respectful
• Ability to read blueprints
• Attention to Detail
• Capable of lifting 50 to 75 pounds
• Motivated and enthusiastic
• Courteous and friendly
• Dependable
• CNC Router Experience
• CAM Software Experience
• No post-secondary education required
• Previous woodworking experience will be an asset
Experience
• CNC Programing: 2 years (preferred)
• Woodworking: 2 years (preferred)
• CNC Operator: 2 years (preferred) after probationary period.
This position is full-time, with benefits after a probationary period..
If you are interested in joining a vibrant and growing company, please send your resume to laverne@woodlandhorizon.com or call 519.638.5961 ext 104
Only those receiving an interview will be contacted.
Apply
Your application has been successfully submitted.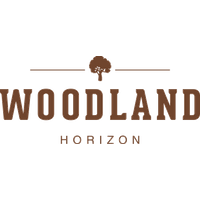 "WHAT YOU VISUALIZE, WE MATERIALIZE."